Conference
Home
Founder's Welcome
Registration
Sponsors/Exhibitors
Partnership Opportunities
Exhibitor Opportunities
Award Nominations
Most Powerful Women
Multicultural Leadership
Attendees
Agenda
Keynote Speakers
Speakers
Sessions
General
Venue
Contact Us
Tell a Friend
Tell a friend or colleague about the 2015 Conference! Enter their email below and we'll let them know!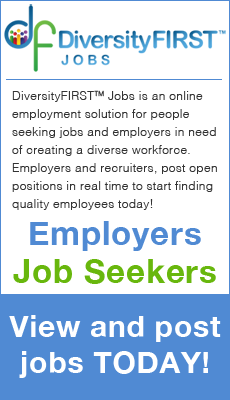 Conference
Sponsors/Exhibitors
Award Nominations
Attendees
General
Sessions
Day I, June 4, 2015 — 10:20 a.m. to 11:20 a.m.
What It Takes to be a Successful Leader
Leadership plays an integral role in advancing within the professional, community, and personal spheres. It is essential for top business representatives to learn how to develop, exhibit, and embrace key leadership skills that will help their organizations achieve optimal success. The following speakers will discuss the ways in which they have become leaders during their personal and professional trajectories, and shed light on valuable insights that pertain to leadership as an overarching topic in corporate America.
Most Powerful & Influential Women Roundtable
Success isn't only about achieving a certain status in the corporate world or as an entrepreneur, but success also is achieved by the way you live, what you say, how you dream and what you know is true. Hear from some of California's Most Powerful and Influential Women and understand what it takes to become a woman of power and influence in today's world.
Aligning Your Diversity Strategy With Your Business Strategy
Your Personal Board of Directors: How to Maximize Mentors
---
Day I, June 4, 2015 — 1:20 p.m. to 2:20 p.m.
Leaning in Without Tipping Over: Achieving Work + Life = Balance
Aligning Your Emplyee Resource Groups to the Business While Optimizing D&I Governance
Habits of Successful Leaders
A leader's #1 role is driving business results through others. While most leaders try their best to get those results, there are those who seem to naturally inspire high performing teams and individuals. Their teams bring their 'A' Game every day. Today, learn three habits that differentiate these leaders from the majority.habits that you can apply immediately that will unleash your leadership effectiveness and unlock the talent on your team. These habits will give you the leadership advantage you are looking for. As an added bonus, these same habits will enhance your effectiveness at home as well.
---
Day I, June 4, 2015 — 2:30 p.m. to 3:30 p.m.
The Corporate Playbook
Just as athletes need a play book to be successful on the field, so do professionals. This session will feature prominent executives, who will address topics regarding the personal and professional challenges they faced while successfully rising to the top in their respective fields. Join the discussion to gain insight and reflect on your own goals and status, in an effort to help catapult you to the top in your own career development.
The Business Case for LGBT Inclusion: Tracking Progress and Looking Ahead
---